We LOVE arts and crafts shows!  Getting to meet people who share our glass love (addiction!) is a real highlight of the year for us. You will find that we are particularly drawn to events that fundraise for worthy causes and we love lending a helping hand!
If you are in the San Diego area this fall, we have one more show!
44th Annual Coronado Artisans' Alley Craft Fair
Saturday, Dec 3 2016, 9:00-3:00
At the corner of 7th Street and H Avenue in Coronado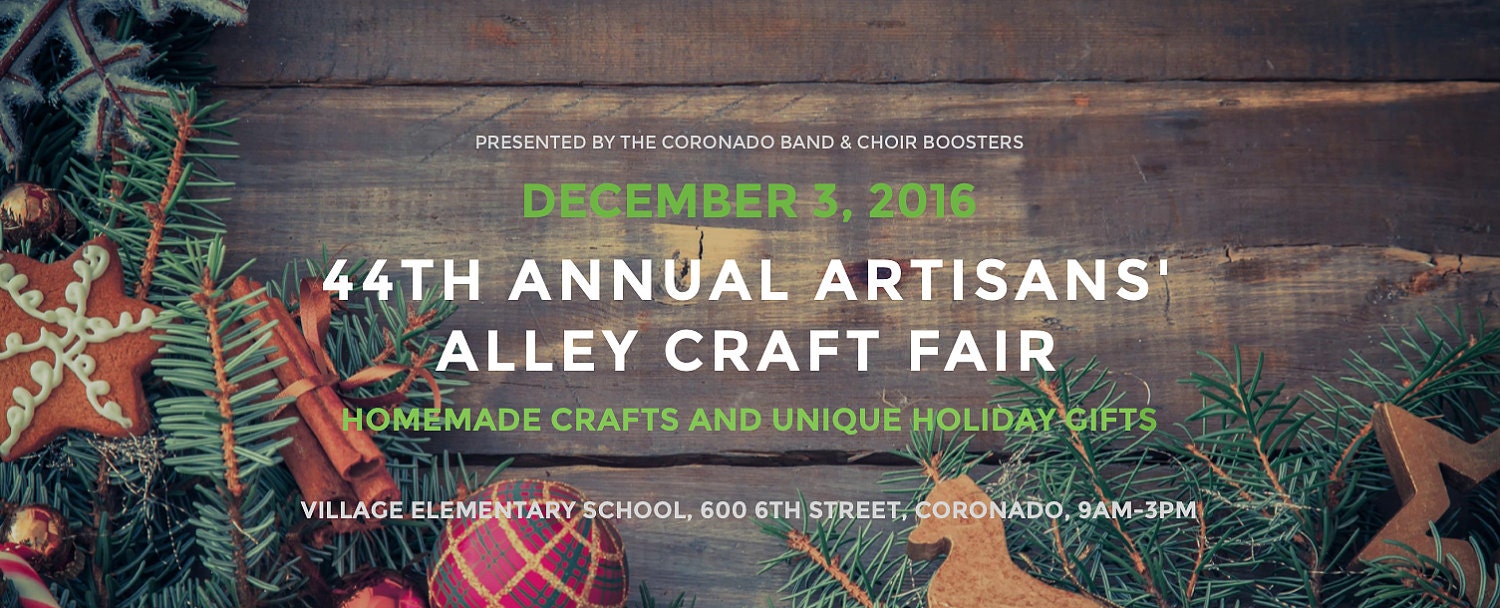 Shop 180+ Booths!
Food, Drinks and Music!
Donation $2 (includes Raffle Ticket)
Fundraiser to Support Coronado High School and Middle School Bands & Choir